Welcome Guest - Login / Register Forum - News - February 20th - News
February 20th - News
New Investment Opportunity
CLICK HERE FOR MORE INFO
Sticky threads
Latest Posts
dguy
Traffic Value: $15,993.01608 Canada
People need to understand high cashout fees are for one purpose, to discourage cashouts. The program does much better if people focus on compounding and advertising. Advertising is supposed to be the core purpose. Cashing out fees at lower levels keeps people from thinking and living small. Cashouts for bigger players is the cost of a healthy internet program these days to cover all risks involved (especially payment processor risks) 

This industry is still very much the wild west. That we have come this far means we have beaten many odds
jordy186
Traffic Value: $868.5955 Netherlands
was just going through some winners lists , this is to many of the same kind of username, maybe check up on mukti accounts

| | | | | | |
| --- | --- | --- | --- | --- | --- |
| Coin Flip | moslllem1168 | 6 | 1,733 | 1,581 | -152 |
| Coin Flip | moslemabdoo | 1 | 152 | 0 | -152 |
| Coin Flip | mosleem1168 | 9 | 2,860 | 2,708 | -152 |
| Coin Flip | moslemm1168 | 1 | 152 | 0 | -152 |
| Coin Flip | moslem111168 | 2 | 451 | 299 | -152 |
| Coin Flip | moslenn | 2 | 451 | 299 | -152 |
| Coin Flip | moooslem1168 | 43 | 91,722 | 91,570 | -152 |
jordy186
Traffic Value: $868.5955 Netherlands
more possibe multi accounts:



tfsg


kjyjj


yfyyt




fdfsdse




oiugy




uhjii




hgfa





mosleem




moslemabb




moslem11688




moslemabdoo




moslllem1168




mmmoslem1168




moooslem1168




mosleem1168




moslemm1168




moslem111168




moslem11668




mooslem




moslem1168




mosslem





Mezo2000230230




mezo2000200200




Mezo2000250250





suchmuch4399




suchmuch46944
MarcdeKoning - Administrator
Traffic Value: $468,983.12758 Netherlands
MisterDD
Traffic Value: $7,429.94412 Croatia (LOCAL Name: Hrvatska)
My Dear Friend:
Lets just talk about honesty, so I prepared some quotes for which I do not understand meaning since I DID NOT shared one single page of construction or design of my idea, with anyone. As I said I am not naive and I have bad experience with MTV-PV but also many other people online that dissapointed me at some point about what I do not like to talk, because that costed me a lot of time and money. Past is past and you guys accepted me back, I accepted that you guys do good job. Still I am confused about few next parts:
"I've read 2 pages of your 80 page document, it was presented in a dull method."
Answer: Dear MTV/PV, do not know WHO gave you what 80 pages, I suspect WHO, but that was NOT ME. Even if you guys have somehow ownership over those leached documents, you can be sure, it has nothing to do with me. Since I suspect past co-owners of which some ruined project probably with desire, or with their own incompetence even before started based on disaster moves,  I suspect maybe they shared this documents, but I can only say, I did not share any documents to you.
My documents are after project improved in 2018 (nobody except me knows about it), and in 2019 I came to revolutionary idea that I was willing to share to MTV-PV. I never bothered or made preasure to you guys. Only reason I contacted to you guys is because I had disaster years behind me, and my priorities were to bring myself back to life....... In direct meaning of those words. MTV-PV made me who I am partially, so I had desire to help you guys, even to share materials.
About dull method........ Marc..... I answered to you and Slosumo that one of my people is ready for serious business conversation in real life......... No obligations, just listen and decide... You guys NEVER answered to me via Facebook or support ticket about real life meeting. That is real truth my friend. I never felt grudge, I was only sad because I had desire to help MTV-PV because I had enough to hear bad news about project that helped me at some point too, and showed me trust.
"I didn't want to respond as you obviously feel like it is life changing and I didn't wish to crush you."
Answer: I am not afraid of anyone except God, so you can bet I am not afraid anyone will/can crush me. Do not knwo what was that about and from where those words came, probably you mean on feelings or what? Anyway, do not worry I dont hold grudge, you guys tried, I tried, but well......
Conclusion: I never shared my idea with anyone after 2017, nobody saw those improved papers, so you can bet nobody saw also those from 2019. Whoever shared you 80 pages intro, it was not me. Probably that was beta entry before project even was tested.
My idea from 2017, had 182 pages with pictures, design, layout, TOTAL description of each section, math, TOS, FAQ, ABOUT US, Advertising material, and features created by me, explained into most detailed possible details. So you can bet, it is not dull, annoying, or arogant. It is most advanced and detailed business book you ever saw. Its math that I wrote, It is so coomplicated that I can not explain here into 5 pages (just math). So no my dear friend, you didnt saw one single thing, because we never meet and aranged presentation. I would not talk how professionally my presentation looks, but it is in style of e-book, with pages and legend. So good I made it, thanks God I changed my mind and didnt sold it and put on sale via amazon or similar.
So no my dear friends, you didnt see my idea, I never shared it, and even some of past co-owners have no single clue how much better idea is this day on. You clearly are not interested, but I am also not interested if I am not involved. Your words confused me, but as I said I have my suspects, but no grudge against anyone, life crushed me more than enough before I came back to feets in late 2018, again.
I didnt attack anyone, I just totally honestly said that I wish you guys all best and lot of success. Trust me, I wish only best to all good people. This is also my last long reply about any related topic as such.
Only reason why I replied is because I have no clue about some things that you mentioned....... I never ever presented materials to anyone....... My materials are protected and I worked way too much on them to share them or give them just like that....... Like 7500 $ USD +. This will say all.
WIth that said back to topic........ Probably we ended this forever since obviously no party is interested anymore.
I like part where you guys offer days for vacation mode (its similar in mine idea), congrats on that. There is more of that what I do like but topic is too large anyway.
Have a nice day.
DomingoX6 - Administrator
Traffic Value: $2,272.07399 Venezuela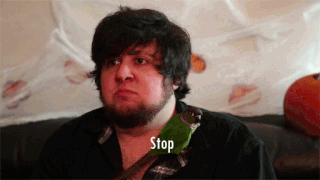 MisterDD
Traffic Value: $7,429.94412 Croatia (LOCAL Name: Hrvatska)
@

DomingoX6




Roger that. 
totoer008
Traffic Value: $1,804.70567 France
Listen MisterDD, I am honestly sympathetic to your situation and I feel like you are trying your best. Mark can't process all requests and besides making happy everyone is impossible. If you really believe in your thing try Kickstarter or get some funds on your own or make a deal (after your project is financed) with MTV-PV that is beneficial for both off you. You might have the best idea ever but with people who either don't believe in you, a flaky presentation or lack of motivation, your genius plan can fail. Don't waste your time proving who is right here, put your energy to better use and think how to make your project real. On that note I hope you'll be able to put your mind at peace.
dguy
Traffic Value: $15,993.01608 Canada
I'll bet ten dreams die in the cradle before one becomes true

signed,

A man with many dead dreams
MarcdeKoning - Administrator
Traffic Value: $468,983.12758 Netherlands
The project is now over 60% funded.
PtcShare topic 2 coming today.
dguy
Traffic Value: $15,993.01608 Canada
500 new active members per day is quite the accomplishment. I hope we can sustain it
MisterDD
Traffic Value: $7,429.94412 Croatia (LOCAL Name: Hrvatska)
@dguy

Part of quote
"A man with many dead dreams"
---------------------------------------------------------
- I know something about that. Never give up, sometimes good things fail because they were not good enough (mostly because they were limited or ruined by outside factors), or because there was space to improve them more, so maybe you received new chance to start at point when is not possible to improve your dream any more so you would run at perfect time, or at time when you can still improve it at already running stage. That is always better than run it before heavy thinking, when you can not implement anymore many new ideas that you maybe forgot at start.

Honest people and believers are always welcome in my world, so if you have a dream, and you need someone to help you, just contact me. I always helped to people and I always will.

Reason why I asked MTV-PV if their funding is global or in house was because I have desire to fund all great ideas if I am at that point in position to do it, no matter how that big or small can be.
dguy
Traffic Value: $15,993.01608 Canada
It's OK buddy. It is all part of the process of learning, growing and accepting your circumstances. It is how we turn from idealistic children into adults. Yes, there is usually some pain and bitterness but it is an adventure that prepares us for who we need to be
Page: 1, 2, 3, 4, 5