Discuss the news!
Sticky threads
Latest Posts
JasonChing
Traffic Value: $9.61217 Venezuela
I like jagodinac123's idea. It could be a nice way for the site to reduce BAPs amount and it's a cheap ad for users.
MarcdeKoning - Administrator
Traffic Value: $468,983.12758 Netherlands
Live news is not much different than the login ad, other than the fact that it's text based.
If we sell it as advertising people will stop reading it and we will have a harder time to inform people about our ongoing campaigns, competitions and what not.
Facebook has terrible reach and it has blocked us from posting links..
Paidverts especially.. Since it's an older fb page, they destroyed our natural reach.
Many people also stopped following the fb page or using fb altogether, ofc.

The live news is an amazing option to inform people and has significantly spiked pure ad sales and offerwall income.
We would like to keep it that way.
jagodinac123
Traffic Value: $354.01015 Serbia
Sure...it resembles the Login Ad ``form``... but my point was the following:

While logging in PV/PTCS, a user kinda expects to see the Login Ad, because he/she knows they exist...while this would be something unexpected, random and therefore with more impact on the user.

Anyway, if you say it wouldn`t work and even spoil Live News itself, then it`s a bad idea.
It was just a thought anyway

Thanks for your feedback!
MisterDD
Traffic Value: $7,429.94412 Croatia (LOCAL Name: Hrvatska)
OMG


I could say much more but no point. Good luck. I see lot of nonsense, and I claim in front of all, if you include anything what will need return again into RP, that will create bigger mess.

Rest I will not even discuss, I came here because I have money in this system too, you know? You see how fast is returning? And you want new investment round and that flat into RP, seriously?

Could work, sure, but what if not. There are sustainable better ways with sustainable products, rather than new flows that will be linear.

I came here as user, nothing else, and some people would not understand sarcasm into my comments even if you drop it with helicopter. Stop with past, I came in peace, and no I did not came to advertise, you do not even know on what I work, so cut it both. Sorry that I tried to help with comment and suggestion anyway, but ye its my fault cause I have more money in investments here than 90 % of people, so yes, who I am to talk about money, and desire to help to system.

I have solution, but why would I say it? Because one Slovenian guy has doubts in here in me? An trashes? Not first not last withour proper raise maners. In marketing you never show your idea to other person, remember that. I am not noob. Besides I am not paid for something already from side of MTV-PV not for one work, not for one idea that was integrated in past. Trust? SURE DUDE, SURE!

Whatever, lost interest into further discussion, money talk will always win as in past, no matter if bad or good. Have fun.
DomingoX6 - Forum moderator
Traffic Value: $2,272.07399 Venezuela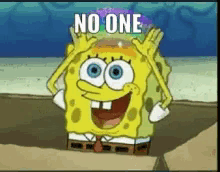 JasonChing
Traffic Value: $9.61217 Venezuela
There's a difference. Login ads will be seen by every user that's logging in, on the other hand live news are optional, they will be there but that doesn't mean you have to read them or click them. Of course, some people will be seeing them and clicking when they are attracted to the text.
And about the competition and discounts news, live news won't bother them because they are notified by a pop-up ad after the login ad. I still think it's a good way for people to dump some of their baps. I've seen adtokenz live news and it's working.
rayden1991
Traffic Value: $214.96203 Bosnia and Herzegowina
bambarec
Traffic Value: $3,921.3579 Romania
Any news about what happened? 
Vixthra
Traffic Value: $2,179.00664 Slovenia
This and more coming soon:
Precision Sample-survey wall
This survey wall will be the first survey wall servicing a ton of so far uncovered countries such as Venezuela, India, Vietnam, Taiwan and so much more.

Furthermore we are adding:

-A 5th game on PTCshare
-9-10 languages so (almost) everyone can view the website in their own language
-A BAP to cash market so you can instantly trade your BAP to cash with other members
-Much better referral commision levels on pure ad sales
-A "buying ads loyalty program"

We do whatever we can to keep the status of best online earnings platform!
jordy186
Traffic Value: $868.5955 Netherlands
i still have had a thought for a long time that maybe we are not taking full oportunity of a feature we have inside PTC share and PV. We have a great feature with recycle ads which if used well many people will recycle more ads thus taking down the bap debt,

Why dont you try a special that people get 10x more clicks for their 1$ spend and you arrange it so that most part is sent out as 0.0005$ ads.

Make it a special for buying for 24 hours and see how the system reacts on it. 

BTW if you do so you should do on all the other advertising offers too

Honestly i think we havent been as big as we were in the past and i really think 50 hits for 1$ bulk ad is really overprised in this market at this moment. 
Hopefully this turns out that everybody get much more recycle ads and the system bap go down with it. , more recycle packs being bought is also more income 
dguy
Traffic Value: $15,993.01608 Canada
Excellent points.

It could be argued that because the ads are oversubscribed, people get more than 50 hits per $1 ad. The problem with that is that the advertiser doesn't know he will get much more than 50 hits. We may be losing plenty of advertisers at the door because they don't see the potential value up front
Vixthra
Traffic Value: $2,179.00664 Slovenia
The "small ads" promo could be interesting, though, you have to keep in mind how much use apart from traffic it would generate (considering that any "serious" signup/downline probably ain't viewing much of so small ads, if any at all).

As far as views on bulk ads go, I disagree. Although advertisement is everywhere said to be the "prime" point of PV/PTC, Bulks are bought for the extra 20%. As such, I would halve the views or remove them altogether. It would be much better in my opinion to rather add a BAP way to advertise, if the earner found himself in need of it (and hence somewhat lower the initial 20% in the process).

I for one will at the current rate on PTC (still dropping though...) never have to buy any actual ads, as I get more than enough from Bulks. Am I making any extra value for the site with that? Nope, none at all.
richiem
Traffic Value: $283.24108 Philippines
When I do the JungeOffers Quiz in PV, my earnings are going to MTV balance.

I would like to request for it to be credited in the PV balance and not in the MTV balance. Thanks!
jordy186
Traffic Value: $868.5955 Netherlands
@slosumo

i see you made some changes so opinionnetwork is working to fill in now.
I would love to update my profiles but it redirects me to a blank page  with a blue button "save" and blue button "cancel" but the site keeps on loading but doesnt show anything to fill in.
Its on both PV and PTCshare

i really hope this can be fixed as well
ClickProfit
Traffic Value: $1,166.08365 Pakistan
@ Admin






coming update




A BAP to cash market so you can instantly trade your BAP to cash with other members.



My suggestion
Make this option more flexible.What i mean is 
Suppose i have xx bap and i want to convert x bap instead of xx.
e.g. i have 1000 bap i need 1$ that may be equal to 500bap so i will be able to convert 500 bap instead of all my bap.
MarcdeKoning - Administrator
Traffic Value: $468,983.12758 Netherlands
All our sharemarkets allow you to choose your own desired amounts for buying and selling.
richiem
Traffic Value: $283.24108 Philippines
Clearly the SUU right now is a losing purchase. Maybe because the ad sales are not that enough to even make SUU buyers to break even. 

Can we lower the number of SUU spots to 50 so the 50 can at least break even?

Or bring back the break even rule again: If you have not break even for this week, your upgrade is extended for another week. Added to this, the SUU spots should still be lowered to 50.

Spots can be increased if the average ad sales increases.
el7blanco
Traffic Value: $3,681.91012 Switzerland
does it mean that after paying back the backers of PTCShare you will start to clear FTQ approximately in December? 
MarcdeKoning - Administrator
Traffic Value: $468,983.12758 Netherlands
Should be the case, but as the past few years have shown, the end of the year/start of the next are our slowest months of the year.
This is why I built up a buffer this time to reduce our stress.
We never had a buffer during previous years.
Vixthra
Traffic Value: $2,179.00664 Slovenia
I would really like to buff PtcShare rather than jumping to FTQ already. It's a preety drastic decrease in ad issues, and I don't believe that will go through really good.
Page: 1, 2, 3, 4, 5, 6, 7, 8, ... , 29, 30, 31